Anyone who's never been ice fishing may have a picture in their head of old men hanging around a large hole in the ice, freezing and bored. On the contrary, however, once they've tried ice fishing, most people find out that it is an entirely different story. So the question remains; Is ice fishing fun?
Ice fishing can be a great experience for anyone who wishes to try something new and a fun time for an angler who is used to lakes and rivers. More often than not, ice fishing is a large group of friends hanging around their ice camp, eating food, drinking warm beverages, laughing, and catching fish.
In this article, we are going to discuss whether or not ice fishing is fun. So keep reading! We have everything you need to know about ice fishing.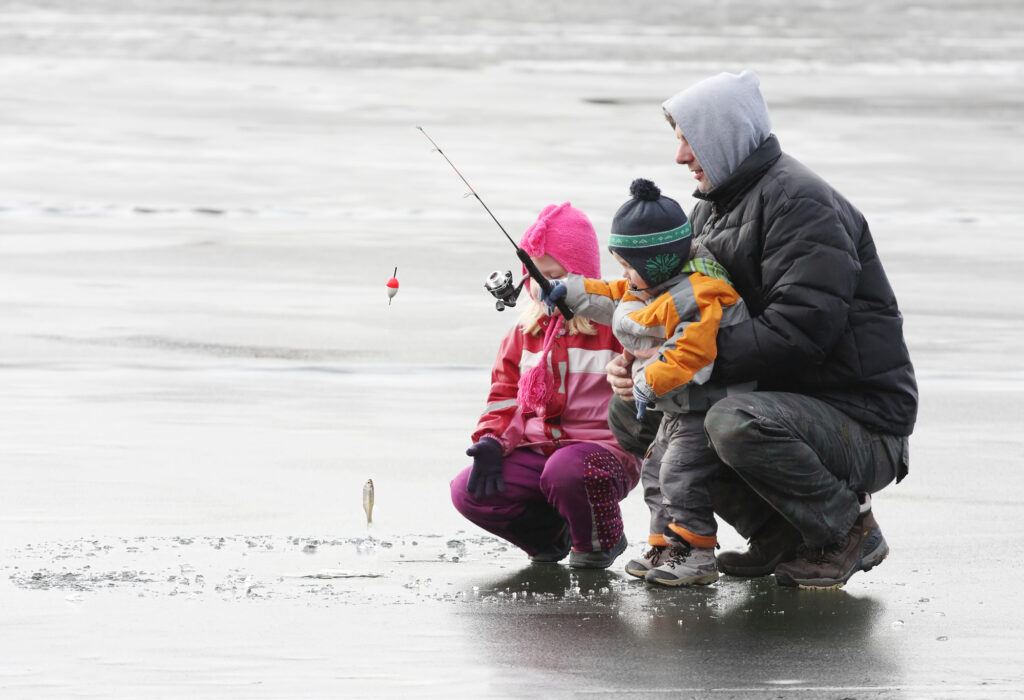 What Exactly is Ice Fishing?
Ice fishing is a kind of angler fishing where you drill small holes into ice through which to send your line and bait through. It has been around for centuries, yet in modern times, it has started to become a very popular trip away for anglers.
Ice fishing is a large and forever-growing group of anglers who decide to cut a hole in the ice and drop their bait or lures. More equipment is needed than freshwater fishing, such as specific ice rods and lines.
Anglers also bring portable heaters, stoves, and shelters to feel at home on the ice. Another consideration is what clothes you need to wear while ice fishing. The Best Ice Fishing Boots is an article we put together to help anglers pick the proper boots because there's nothing worse than having cold, wet feet while ice fishing.
Ice fishing may not immediately seem like a fun experience for anyone who imagines sitting around a hole on ice, waiting for a fish to tug on your line as you slowly freeze. But, with the proper preparation, accompanied by some old-fashioned patience, you may begin to enjoy ice fishing as you snatch a fish through the ice beside some of your best friends.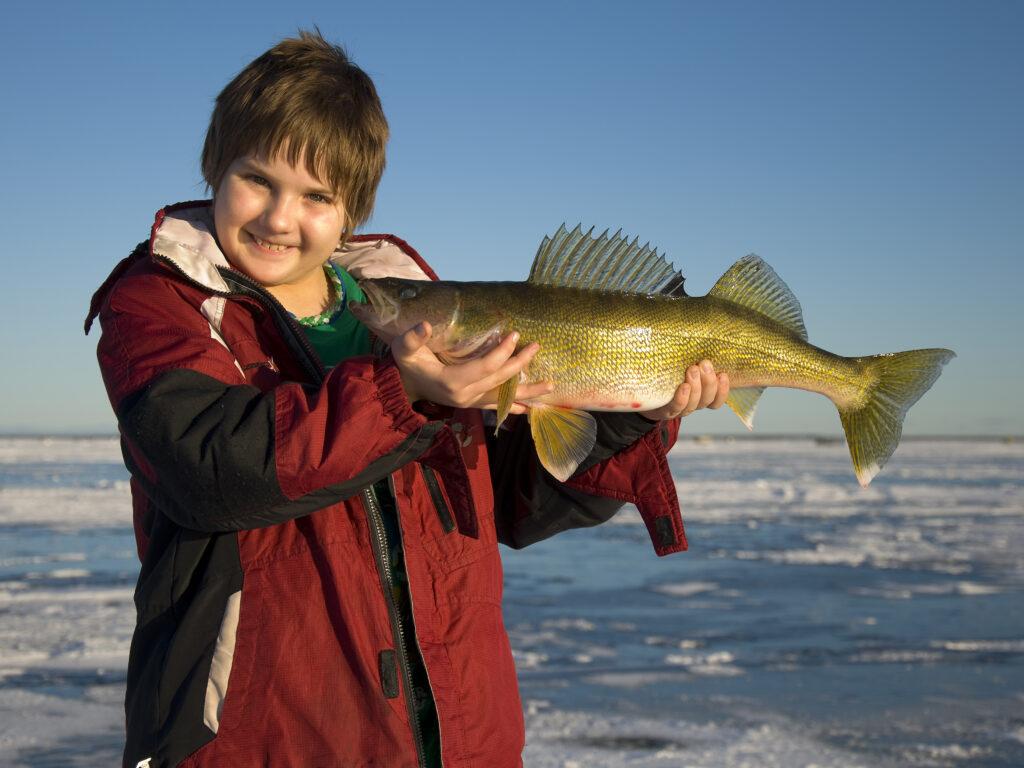 Is Ice Fishing Fun?
It may seem like a dull, cold, and tedious experience for anyone who's never been ice fishing. However, this couldn't be further from the truth, as most people who try ice fishing end up calling it a great and fun experience. 
Camping on Ice
Ice fishing usually involves a medium to a large group of friends who take to the ice in search of a great place to set up their camp of coolers, beverages, and snacks.
Alongside this, a tent is brought along, often called an ice shanty, where everyone stays warm and plays games while waiting for a bite.
The Scenery
If you're not into the social aspect of ice fishing, another big draw for people is the fantastic scenery surrounding a frozen lake.
Ice fishing, for some, is a fun experience for solo anglers, as they have a portion of this frozen lake to themselves and can fish in peace until their heart's content.
The Thrill of the Catch
If you're still not sold on the social or solo aspects of ice fishing, it may all change once you get out onto the ice and grab your first fish.
As with all things, the better prepared you are, the more fun you will have, so remember to research the essentials, and you'll have a great time.
Ice fishing grows in popularity, much like any other hobby, by action. Once you taste that first meal on the ice of a fresh walleye, crappie, or perch, all your doubts about ice fishing instantly disappear. Serious ice fishermen often use fish finders when setting out to fish. Our article, The Best Ice Fishing Fish Finders, details the best ice fishing finders, their pricing, and other considerations to help you catch more fish this season.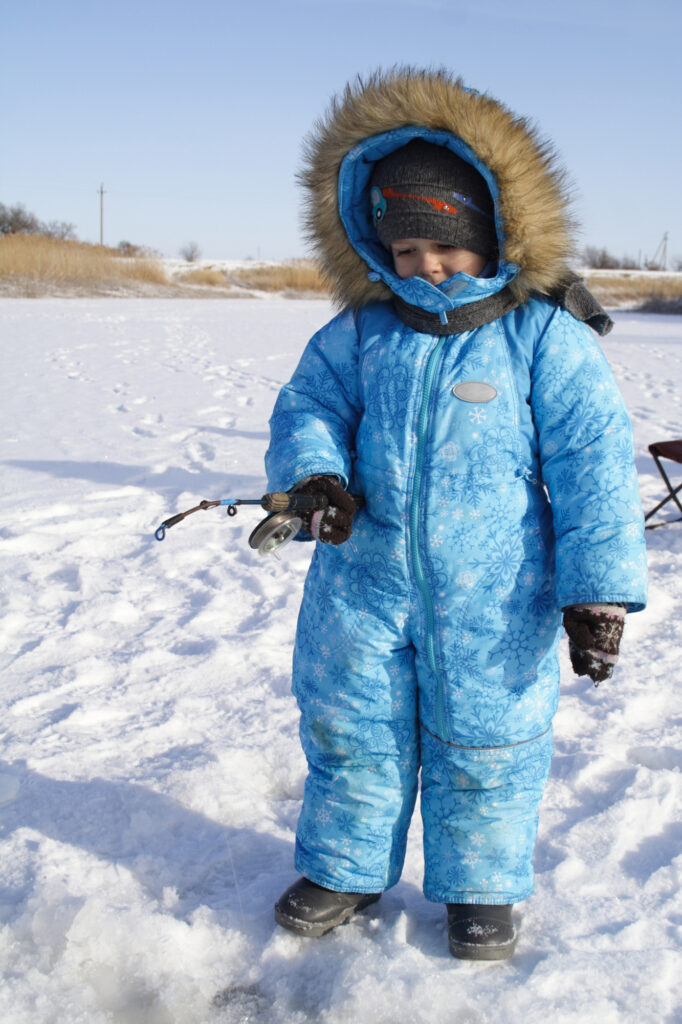 How To Stay Safe When Ice Fishing
Ice fishing certainly involves risks that may seem t unique to outsiders. However, with a bit of preparation and following of guidelines, it's a relatively safe sport overall.
One major cause for concern is your ability to fall through the ice. This is easily managed by using an ice spud which gauges the thickness of the ice below you.
Hypothermia is another major cause of concern for beginners, so you'll need to purchase some high-quality winter gear, such as a puffer jacket. Alongside this, a little research into staying warm in cold weather is always a great idea. Check out our article Is Ice Fishing Dangerous? [Stay Safe this Season] for more info on how to properly prepare for your next ice fishing expedition.
With a little preparation and patience, you're sure to stay safe on the ice and have a fun experience.