Are you an ice fishing enthusiast and wondering about the recently launched "Ice Fishing Cans" by Busch Lights?
In the winter of 2022, Busch Light created a promotional beer can that featured an ice fishing scene. On top of that, Busch Light had a sweepstake for a lucky group of people to stay in a specially made ice shanty designed by the Busch Light team. As of now, the Busch Light ice fishing can is no longer available.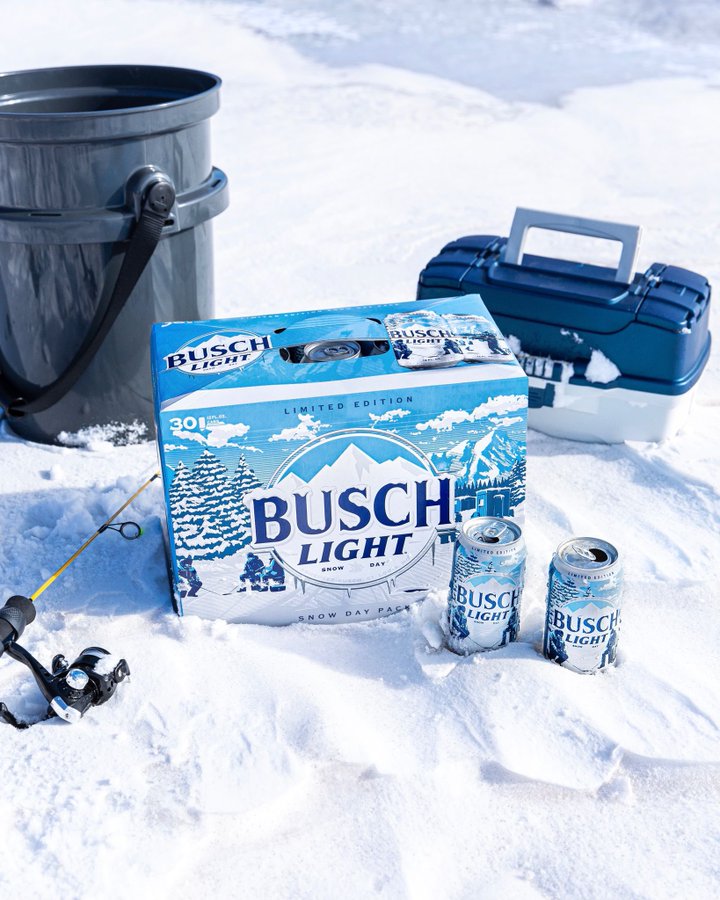 What States have the Busch Light Ice Fishing Can?
Busch Beer posted on their Twitter profile the following states would have the ice fishing cans available: CO, CT, DC, IA, ID, KS, MA, ME, MN, MT, ND, NH, NJ, NY, OH, RI, UT, VT, and WI. Hopefully, you live in one of these states!

Since the time of the promotion, Busch Light no longer stocks ice fishing beer cans. They may continue with their production during the upcoming season.
---
Busch Light Ice Fishing Can
Busch Light is known for its aesthetic and quality products. These fishing cans are just another example.
This beer can feature designs like fishermen ice fishing in snowy weather in a frozen lake. The design also features trees and mountains in the background.
Busch beer strongly advocates for outdoor activities. It produces products like ice fishing cans that can make your outdoor experience worth cherishing. Hence, they celebrated spring 2022 by introducing Busch light ice fishing cans.
---
Busch Light Ice Fishing Shanty
As a promotion for their newly released beer can, Busch Light created an ice shanty that was deployed in Minnesota. Contestants were able to enter a contest to win a chance to stay at the shanty. The contest is now over but was open between the dates, of January 18th, 2022 to January 28, 2022.
The winners, who have already been chosen, got to stay in the Busch Light ice shanty between February 5th, 2022, and February 11th, 2022. They got to enjoy a fully-stocked 12-foot-long ice shanty, all the beer they could drink, and the opportunity to ice fish all day!
Interested in Ice Fishing?
We have many helpful articles on ice fishing. From walleye fishing lures and jigs to the best type of fishing line to use while ice fishing, we've got you covered.
All our ice fishing articles can be found on our ice fishing articles page.